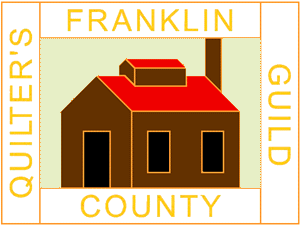 Franklin County
Quilter's Guild
2011 Charity Quilt



Guild members made 4" by 90" foundation strips for the 2011 Charity Quilt.

Sally Krupp and Nadine Froebel worked together to assemble the quilt top.

Sally Krupp completed the quilting at Cowles Quilting in St. Albans on one of the Gammill longarm quilting machines which are available to rent.

Laurie's House will receive the quilt in May for its fundraising efforts.

Laurie's House is a shelter and advocacy group for survivors of domestic abuse and sexual assault.